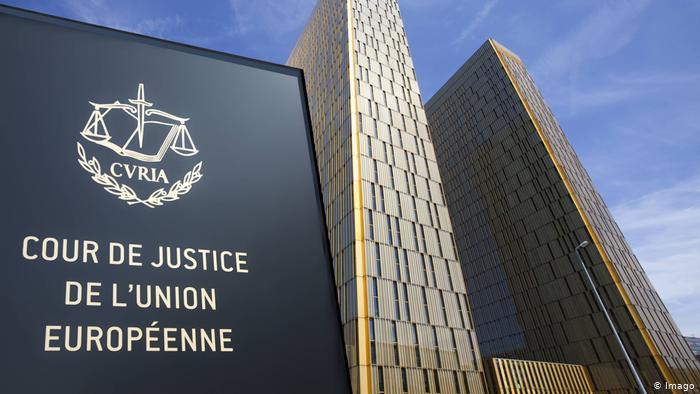 PRESS RELEASE  
Court of appeal ruling highlights 'dangerous loophole' in British justice; Haigh to take case to European Court of Human Rights
STATEMENT BY DAVID HAIGH
London, 4 August 2020
Today's decision by the Court of Appeal denying me the right of appeal against an earlier judgement[1]by Mr Justice Henshaw opens a dangerous loophole in the enforcement of justice by unscrupulous litigation opponents. While I had half-expected today's decision based on past experience with the civil court judges' seeming unwillingness to find against Dubai courts, it represents such a glaring violation of the principles of natural justice and human rights that I will be taking this matter to the European Court of Human Rights[2] (ECHR) alleging a breach of three articles of the European Convention on Human Rights and seeking a rehearing in the British courts based on new evidence.
 As just one of the many grave breaches of Human Rights in my case – one of the British judges on my case in England, Sir Andrew Smith, whilst sitting on my case was also sitting in the UAE Courts and in an alarming development – is employed by the same group as GFH. Andrew smith wasn't the only British judge sitting on my case and in the UAE judiciary at the same time, yet another, a Judge Ali Malik QC recused himself in January 2020 on grounds on risk of conflict and lack of independence, Sir Andrew Smith refused to recuse himself, seeing nothing wrong with working for the Claimants group and sitting on my case
The original judgement by Andrew Henshaw in May was that a British court had to enforce a judgement against me made by the courts of the Dubai International Finance Centre (DIFC). Yet that DIFC judgement was made without respecting any of the established principles of natural justice. There was no trial, I was not able to give my evidence, nor cross examine that of my opponents, and the judgement was issued while I was in hospital receiving treatment for the torture visited on me while in arbitrary detention in a Dubai jail. Ironically, the denial of my right to appeal comes in a week when I have again been hospitalised as part of my efforts to deal with the on-going after-effects of that torture.
In summary, the background to this case is this. I was lured to Dubai in May 2014 to discuss a commercial matter with my former employers, GFH. Within hours of arriving, I was thrown into prison and held for 15 months with neither charge nor investigation. Following pressure by media and human rights campaigners, I was charged with no more than 'breach of trust'. A day before my scheduled my return to the UK, I was charged with 'Twitter abuse'; I was eventually acquitted but this extended my time in jail to 22 months. After my release and return to the UK in March 2016, GFH continued to pursue their case in Dubai's civil court. At first a civil proceeding held while I was in hospital convicted me, but I overturned it on appeal. GFH then pursued a criminal case in 2018, again held while I was in hospital; I have also appealed against that. Today's judgement relates to that 2018 case, which is both a carbon copy of the civil case, and is a live case as my appeal has not yet been heard.
I have always argued that, if there is a case against me, it must be tried in the UK, this has never happened. At the very least I should be allowed to present my evidence and forensic accountants' expert evidence, properly cross-examine any 'evidence' put forward by GFH, and should not be forced to travel to Dubai to do so given my experience of being tricked into flying there and then thrown in jail without charge. The Dubai judgement is still under appeal by me – strangely nobody in Dubai seems in a rush to hear this appeal, which makes one wonder if GFH aren't confident their evidence will stand up to cross-examination.
Despite all this, the British justice system sees itself obliged to enforce a 'legal judgement' from overseas regimes like the UAE, and it is now my responsibility to take this matter to a higher court (the ECHR). If nothing else, this principle denies justice to anyone who cannot afford to take it further and allows arbitrary justice systems like that in Dubai to flourish. It has set a dangerous precedent that encourages unscrupulous litigants to 'jurisdiction shop' and obtain civil judgments  from corrupt justice systems which they then seek to enforce in the UK. Yet bizarrely whilst such actions seem to be now approved by our civil courts another branch of British justice recognises the sham of United Arab Emirates justice very clearly. It has been many years since Britain has extradited any suspects to the UAE, simply because judges in this country recognise they would be delivering someone to squalid and inhumane prison conditions, discrimination, use of torture and unfair trials at the end of it. If this is recognised, why are the judgements of courts operating under this regime allowed to be enforced on British citizens? It is both a travesty of justice, and a misuse of taxpayer-funded UK law enforcement resources, given that there are numerous cases that could fall under this loophole, many based on the tiniest of alleged transgressions (I know because I have represented many of them in my advocacy work).
Because my case raises fundamental issues of natural justice and fair trials, and how England enforces foreign judgements, I am taking it to the European Court of Human Rights, on the grounds that it breaches three articles: Article 6 (right to a fair trial), Article 3 (prohibition of torture) and Article 14 (discrimination). We are also considering going back to the High Court to request a new hearing based on new evidence of the fraud of GFH, following a recent Supreme Court decision. In the meantime we will be applying for a stay of enforcement in England.
In addition, the Legal advocacy NGO I founded, Detained International, together with several other NGOs that focus on injustice and human rights abuses in the UAE are to launch a campaign to highlight: (i) whether the Dubai DIFC court's tendency to hire British judges who preside under UAE rules – and often even sit in both English and Dubai courts at the same time– represents a conflict of interest which in turn compromises the independence of the judiciary in this country. Indeed, in my case one of the British judges in involved, Sir Andrew Smith, was sitting in the High Court on my case, and at the same time the UAE courts, and was employed by the corporate group of which GFH is part! – is this British Judges for sale. The campaign will also highlight the inconsistency between a well argued refusal by UK courts to extradite people to a country that violates human rights, and an acceptance by another branch of the English judicial system that judgements made in the exact circumstances we are protecting people from are then subject to enforcement by UK authorities. Such a campaign should will look at
The case needs to be made that judgements emanating from the courts of despotic regimes should not benefit from enforcement by taxpayer-funded UK authorities.
David Haigh
4 August 2020
david@davidhaigh.co.uk
[1] High Court Case No: CL-2017-000058, 19 May 2020
[2] Not to be mistaken for the European Court of Justice, whose jurisdiction over the UK ends on 31 December
Further reading
British Judges in Dubai Courts
https://www.independent.co.uk/voices/uae-clemecy-sentencing-matthew-hedges-solitary-confinement-judges-jeremy-hunt-a8648946.html
https://www.dailyrecord.co.uk/news/uk-world-news/scottish-judges-slammed-being-payroll-13376003
Unfair Trials in the UAE
https://freedomhouse.org/country/united-arab-emirates/freedom-world/2020
https://www.state.gov/reports/2019-country-reports-on-human-rights-practices/united-arab-emirates/
###
Notes to editors
About David Haigh: David Haigh is one of the most high-profile human rights lawyers and crisis managers focusing on the Middle East today. Following a well-publicised 22-month ordeal of torture and abuse in Dubai, he has dedicated his working life to seeking justice for those denied it in the Middle East. His highest-profile work is in acting for Sheikha Latifa bint Rashid Al Maktoum against her father, the ruler of Dubai, and for Latifa's stepmother Sheikha Randa Al Banna, the former wife of the Dubai ruler. He is the CEO of legal advocacy NGO Detained International and managing director of Haigh International Justice, where he has helped secure justice for countless other cases, some of which hit the news, others have of necessity to be kept quiet
He is a tireless and successful advocate for victims whose rights have been violated. His high-profile legal and human rights battles have led to many precedent-setting court decisions, significant media coverage as well as financial settlements for clients. In addition, as the first openly gay managing director of a leading football club, David is a crusader against discrimination; as managing director of Leeds United, his ground-breaking LGBTQ initiatives have been publicly credited with paving the way for gay football managers and players.
For more information on David Haigh, click here https://www.davidhaigh.co.uk/about
Press Contact
David Haigh
Email:                           info@davidhaigh.co.uk
Telephone:                   + 44 (0) 203 900 1188
Twitter:                        @haighdavid
Facebook:                     @davidlhaigh
Instagram:                    @davidhaigh
[1] High Court Case No: CL-2017-000058, 19 May 2020
[2] Not to be mistaken for the European Court of Justice, whose jurisdiction over the UK ends on 31 December