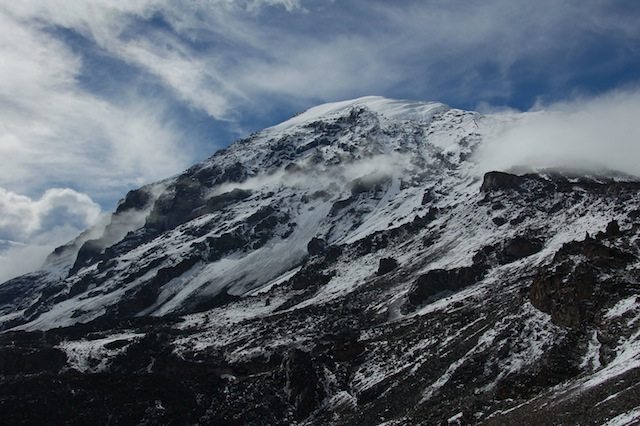 Following my Arctic Trek, I will be swapping the world's tallest buildings, man-made skyscrapers and the world's most horrific jails and justice system to climb 5895m up Africa's highest mountain, Kilimanjaro, and yes I will be taking the LUFC flag with me! This is a very personal challenge now. A challenger I was due to complete, to raise money for charity, weeks before I was so horrendously set up and trafficked to Dubai by my former employers and business partners.
I am climbing to raise money and awareness for DU Justice, make a Wish UK, Human Rights Watch Prisoners Abroad, and to raise awareness of of the thousands of innocent people in Dubai Prisons, many of whom are regularly tortured and abused. I am hoping to raise GBP 2,000 for each charity and not to mention to feel the true sense of freedom – it will be a very personal and very profound experience of a lifetime.
Mount Kilimanjaro is Africa's tallest mountain at 5,895 metres (19,340 feet). It is a 'strato' volcano made up of both lava flows and pyroclastic material and is in fact three distinct volcanoes that first emerged around 750,000 years ago.
Heading up from the lower slopes you pass through five distinct vegetation zones that are progressively colder, drier, and less vegetated. Towards its summit, Kilimanjaro has numerous glaciers despite being just three degrees south of the equator.
Its ice covered summit was first reached on 5th October 1889 by Hans Meyer and Ludwig Purtsceller who named Kibo's peak Kaiser Wilhelm Spitz in honour of Germany's ruler. It was renamed as Uhuru Peak in 1961, Tanzania's year of independence, Uhuru meaning 'freedom' in Swahili.
More details to follow soon of my much delayed climb and my training for it.
More information on how you can support me and my chosen charities to follow.