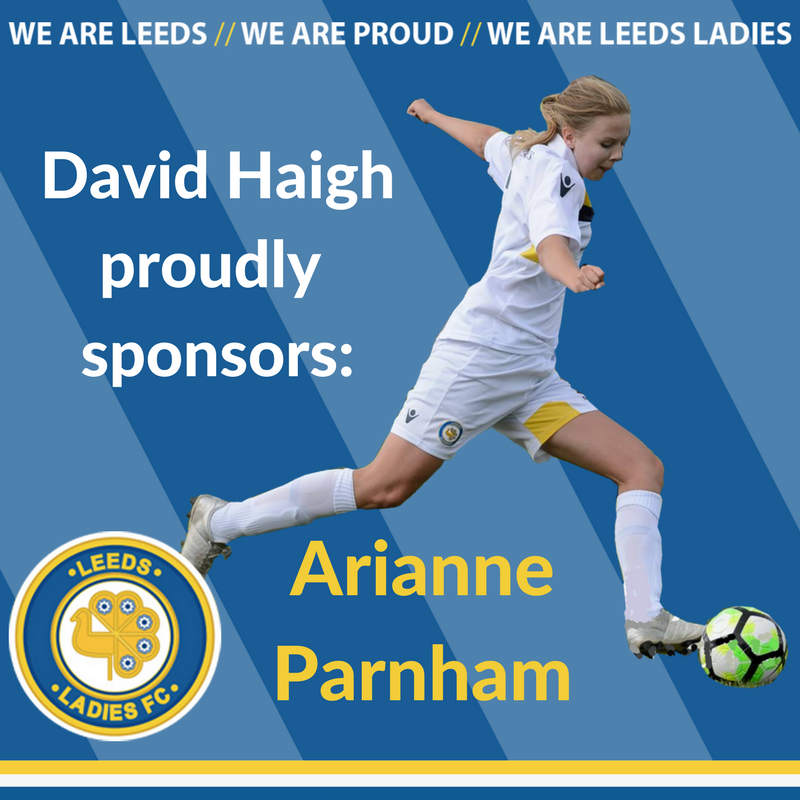 Leeds Ladies are proud to have an association with David Haigh who is player sponsor of the hugely talented Ariane Parnham. Arianne joined us this season following her graduation from the Leeds United Centre of Excellence.
Arianne is a right midfielder who is not only an instrumental play maker but scorer of usually stunning goals too.
David has a long history with his family's home town club. In 2012 David was part of the Dubai based company who acquired Leeds United. In 2013 he became Chairman of Leeds United Ladies and had some firm plans for their future. These plans did not see fruition due to David's departure and the 2014 disbanding of the ladies squad.

David keeps an avid eye on the results of both the senior and junior teams as his heart is still firmly within the club and roots will always be Leeds. David, we thank you for your continued support.
Source: www.LeedsLadiesFC.co.uk