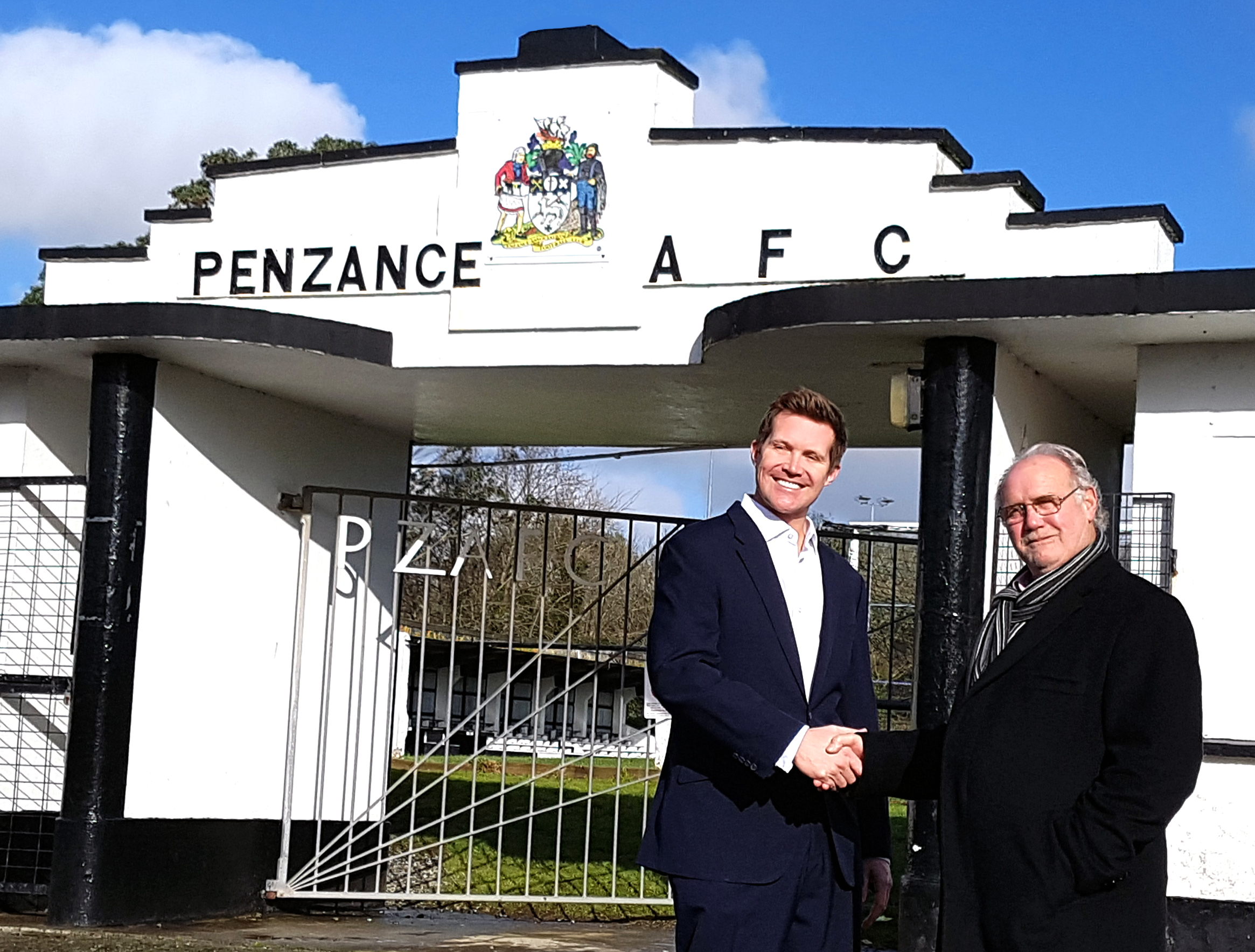 Former Leeds United managing director, David Haigh, has joined the executive committee of Penzance football club.
In a coup for the community club, Mr Haigh was elected onto the committee last week, and was officially welcomed to the club by its Chairman Terry Burgess, today.
He joins shortly after the club bought in a new manager, former Player Bryn Wheeler, and a raft of new signings in a battle to avoid relegation from South West Peninsula League Division One West. The team beat Wadebridge in a 4 – 0 victory on Saturday so it's a good start.
Mr. Haigh, a lifelong football fan who went to school and college in West Penwith, joins the club on a voluntary basis as the club's PR Executive. He will focus on developing the reach of the club in the community in West Cornwall and beyond.
Club Chairman Terry B? said "We are delighted that Mr David Haigh has offered his help with PR communications to help lift our club's profile. It's great to have him on board and we are all looking forward to working with him, tapping into his extensive footballing knowledge and expertise"
Mr Haigh said "Grass roots football is the lifeblood of the game. I am delighted to have the opportunity to help the Chairman and the executive committee to build on the fantastic work they have done at this historic club – which has been in existence for 129 years, exactly the same length of time as the Football League itself.
No football lover could fail to be exhilarated by the passion for this club of the Chairman, the committee, the fans and community volunteers. I believe that my experience at Leeds United FC in reaching out to the community and supporting the grass roots initiatives, including the schools and Leeds Ladies FC, can help make a real difference to the place of Penzance AFC in the community and beyond.
Of course, there are some differences between the South West Peninsula League and the Championship – especially in terms of spending with the players' wages as staggering as the ticket prices! But as Sutton showed when they knocked Leeds out of the FA Cup, money isn't always everything in football and maybe one day Penzance will get their chance in the Cup against Leeds".
"That would be the dream tie for me."