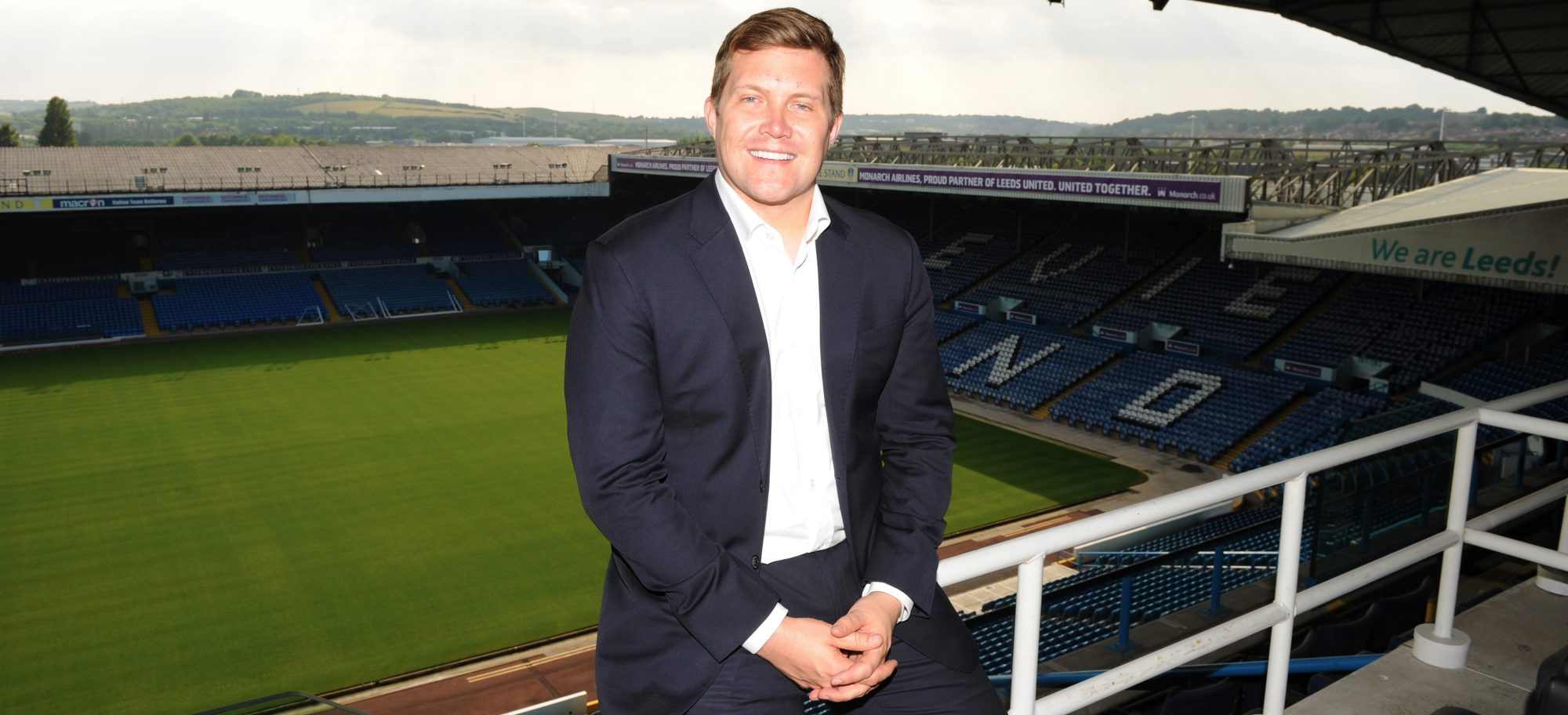 Recently a few people have been asking me what match days are like for me. Although no one day is the same at Elland Road, here's what a typical match days looks like.
I arrive at Elland Road around 9am after a gruelling run training for the London Marathon and check on emails. Then I wander round to the box office and check on the ticket sales with Kate; a club institution who has a photo of her and Beckham proudly displayed on her wall. Before anyone 'sees red', Kate like his looks, NOT his old club. During the Middlesbrough game I popped round to see if we were going to reach our target of 30,000 fans and found Kate squirrelling away on her calculator.
I'll often pop into the club shop, to see how it's looking – it's great to see it so busy with people buying Christmas gifts at the moment. During my walk round, I really enjoy meeting the fans and finding out their score predictions, I'm amazed and impressed at how often they are right! Then I head back to our offices and check in with Paul Dews regarding press that day and get a general update from him.
Before the match I speak to Brian and find out his thoughts about the game and the squad, then Paul Hunt and I then run through club activities for that day, whether it's family club activities, sponsors arriving, on pitch announcements or press interviews that may be taking place. At midday I head up to the Directors Box where we have sponsors, competition winners and opposition team management to entertain. We all have lunch together, which usually see's me ducking out to answer more emails and phone calls.
Unlike some execs at football clubs, I don't sit in the same seat for every game; I'm always in the directors box, but we work out the seating accordingly to who we're entertaining and I'm happy to sit anywhere. Even though I'm used to the Dubai heat, I strangely don't feel the cold too much, so whilst everyone puts on big coats and scarf, I just wear my suit, LUFC tie and lucky Leeds scarf.
Shortly after kick off, Kate tells the me the attendance figures. On the day of the Middlesbrough game, she appeared with a massive smile and announced we had 30,367 fans supporting the team that day. News like that makes my day, plus the noise the fans make really is incredible.
After the game, I'll head down to the tunnel to see Brian and a few of the players, then it's back to my office for more emails or meetings or phone calls, before I leave the ground at around 8pm.
I normally spend a Saturday evening having a nice meal or crashing on the sofa and catch up with Match of the Day and The Football League Show…  Either looking happy or a little glum; Probably doing exactly what the fans are doing.