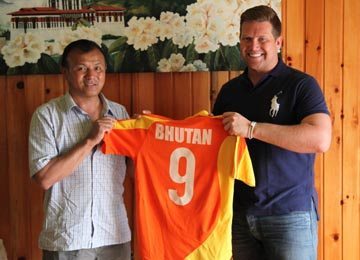 I was honoured to be presented with a national shirt of the Kingdom of Bhutan by Hishey Tshering, the Vice President of the National Football Federation during my visit in June.
I was invited to meet Hishey Tshering at the national stadium during a trip to one of Bhutan's leading clubs, Thimphu City. We had a long chat at the spectacular stadium about football in Bhutan and how important it is as part of the local community and the local pride. We of course also discussed Leeds United and his gift will take pride of place at Elland Road.
It's always amazing to be reminded of the power of the Leeds United name and the name recognition it enjoys. Wherever I go, helped by social media, I meet Leeds United fans and people who want to know when we are returning to the Premier League. Bhutan is an extremely remote and very beautiful country – I would certainly recommend paying it a visit if you can!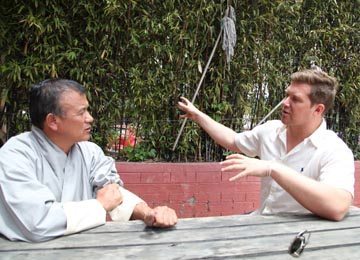 http://www.leedsunited.com/news/20130620/director-meets-bhutan-football-vice-president_2247585_3215197