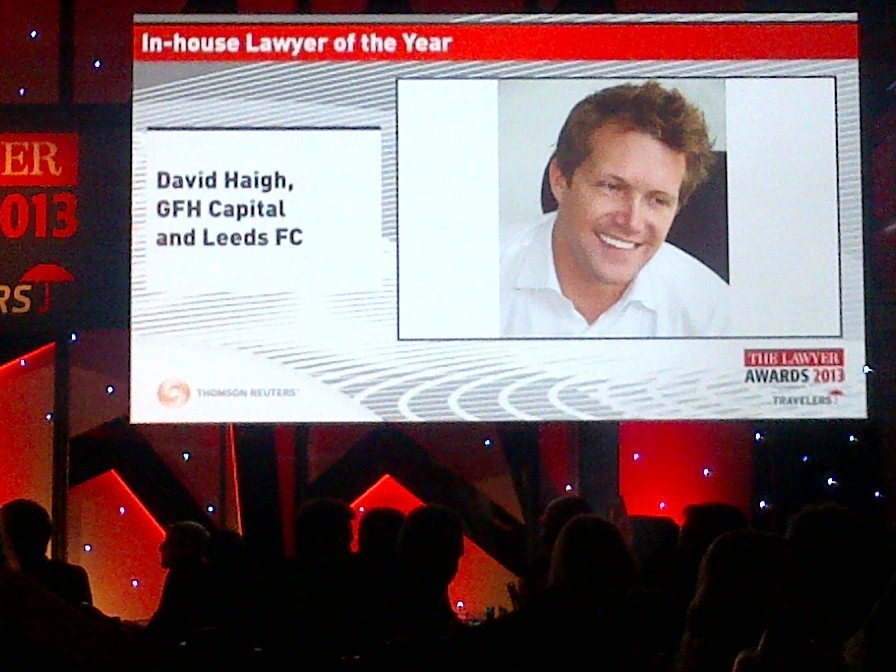 Finalist at Legal Week Lawyer Awards
Yesterday I went with some friends and work colleagues to the Legal Week Awards ceremony in London. It was a fun night hosted by (a very funny and very cutting) Sandy Toksvig – and the iPhone and Blackberry were (almost) put on hold for the evening.
I had been nominated for the In-House Lawyer of the Year Award for the work I had done at GFH Capital and in the acquisition of Leeds United Football Club.  I was up against some pretty stiff competition and was delighted to have been nominated at all – let alone finish third overall.
It is always an honour to be recognised by your peers and experts in the industry and I hope to be back there again next year!
Update 13 July 2013: Legal Week wrote this article on me following the awards ceremony. The full article can be read here. 13-07-22 Legal Week DH (3).