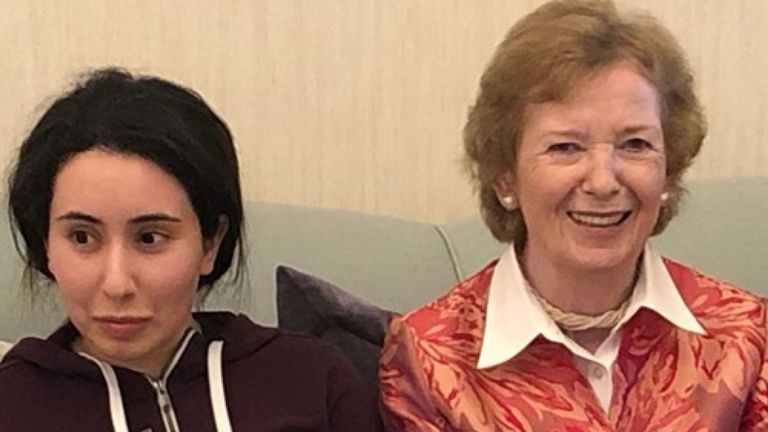 Stirling Haigh and Detained International founder and managing director, writes for the Independent in January 2019 following the extraordinary interreference of former Irish President and UN Human Rights Commissioner, Mary Robinson in the case of his client Princess Latifa Al Maktoum. An intervention that has been met with worldwide condemnation from across the board for Mary Robinsons acts, including from Detained International, Amnesty International and Human Rights Watch.
David Haigh concludes "Not only is this a clear misuse of Robinson's former office as UN high commissioner for human rights, it undermines the movement for the fair treatment of women" he continues "Mary Robinson has willingly tarnished her reputation"
Read the full article here.
https://www.independent.co.uk/voices/mary-robinson-dubai-princess-latifa-escape-uae-sheikh-mohammed-haya-a8717081.html
About Free Latifa: The Free Latifa Campaign is run by Latifa's best friend Tiina Jauhiainen and human rights lawyer and campaigner David Haigh with the support of Detained International and Stirling Haigh. Tiina Jauhiainen and David Haigh were appointed by Princess Latifa in 2018 as her sole representatives. Updates on the campaign to free Latifa can be found on the campaign website www.freelatifa.com